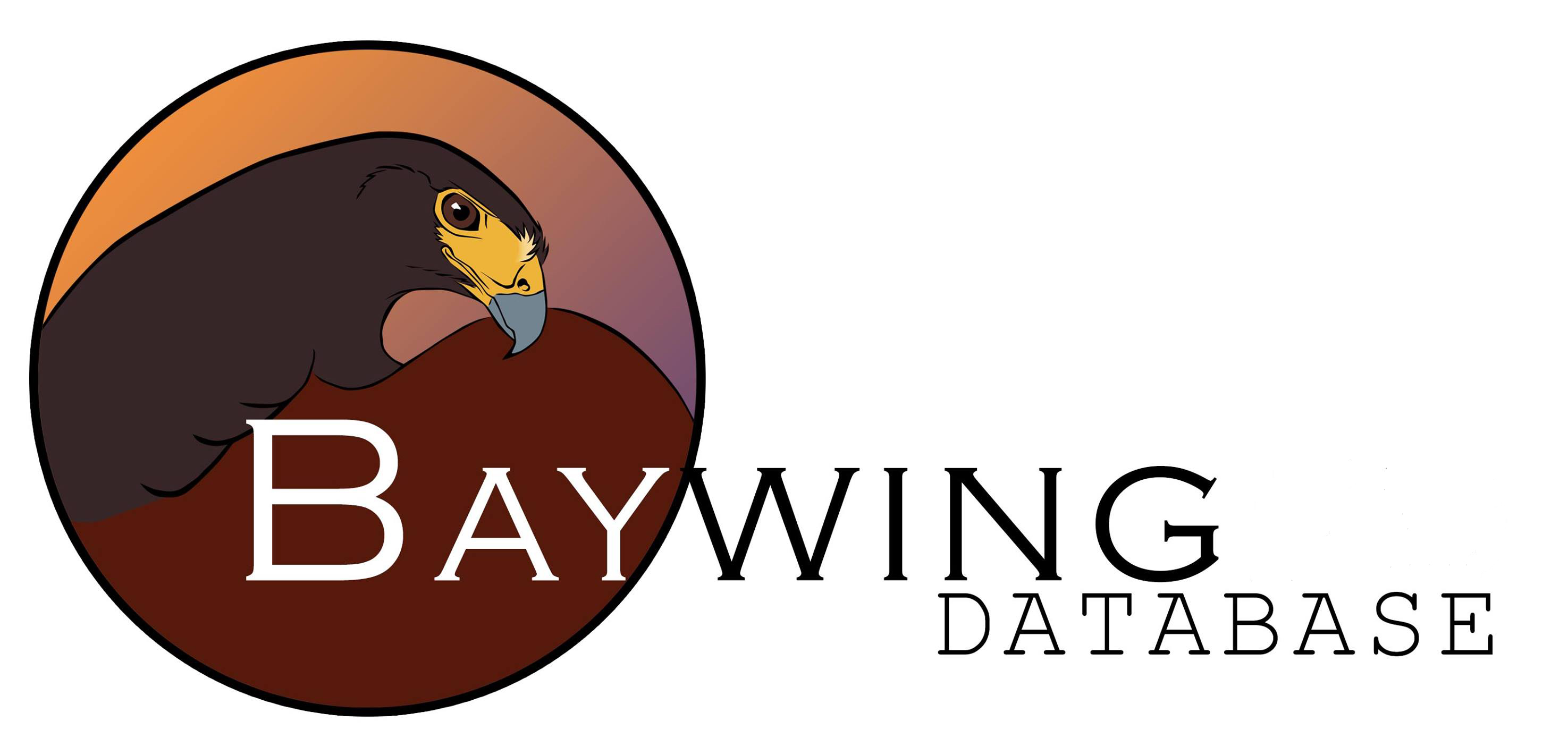 Harris's Hawk Pedigree and Hunting Performance Registry
for Harris's hawks used in falconry
created by Toby Bradshaw
The

Baywing Database

is a global registry for captive Harris's Hawks. Toby Bradshaw created Baywing DB in April of 1999 and curated it for the first 16 years of its existence. Jennifer became the curator in November of 2015. We invite all falconers and breeders to register their birds. Registration is free, and the database is available to all.

In the words of Toby Bradshaw...
The purpose of the Baywing Database (BaywingDB) is to collect, store, analyze, and distribute information on Harris's Hawks (Parabuteo unicinctus) used for falconry. As Harris' hawks become domesticated and specialized for falconry through captive breeding, it will become increasingly important for falconers and breeders to have comprehensive pedigree records linked to hunting and breeding performance data.